Passport & Visa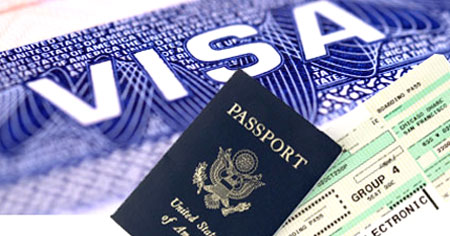 Passports are required for all travellers. You will need a full 10-year passport, valid for at least 6 months beyond your planned return date of tour. Passports may be obtained by post from any Passport Office located in the travellers home country, and also through main post offices. Obtaining a passport may take up to 30 days time, therefore travellers are advised to obtain passports well in time for their travel, bearing in mind additional time may be needed to obtain a visa.
All foreign nationals are required to travel with a valid passport and visa to India except the people of Nepal and Bhutan origin. An individual foreign national is required to acquire a multiple entry visa for the purpose of upcountry from India to its neighbouring countries viz. Nepal and Bhutan. For the purpose of acquiring visa; an application form duly filled and complete in all respects must accompany an original passport (valid with minimum six months period remaining prior to the due date for its renewal) along with correct visa fee, passport size photographs and all necessary documents. Your passport must be valid for at least 6 months after your return from India and have at least 2 blank pages.
The Indian High Commission in the UK has outsourced the Indian visa processing to VFS Global. Visa processing for US citizens has been outsourced to BLS International Services Limited. Likewise Visa processing for Canadian citizens has been outsourced to BLS International Services Limited as well.
Citizens of countries other than the ones mentioned above are advised to apply for visa to the Indian Embassy or the Indian High Commision in their respective countries.
Insurance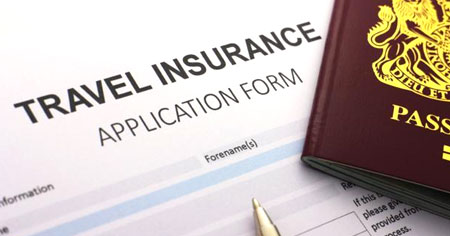 We strongly recommend that all travellers purchase adequate trip cancellation, interruption, medical and baggage insurance prior to travel. It is imperative to carry the details of their coverage on tour. During the planning you may wish to check with your private insurance carrier regarding the terms of your coverage (or lack of coverage) outside your home country, including emergency medical evacuation.
Baggage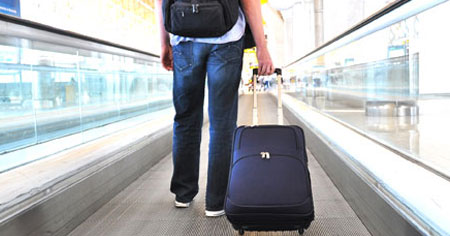 There are different sets of baggage allowance regulations in effect for international and regional flights. Baggage allowances can vary depending on which airline(s), class of service, and routing is used. Despite the information given here, you are urged to check with your booking agent or airline for the exact baggage regulations pertaining to your specific itinerary. Please be advised that baggage limits are adhered to very strictly on both international and domestic flights.
Most domestic carriers have more restrictive baggage limitations than international carriers. On domestic flights, the baggage allowance is 30 kilograms per person for those traveling in economy class and 40 kilograms per person for those traveling in business class. In case of a small plane being used for travel within India or Nepal, the maximum baggage allowance varies between 15 to 20 kilograms per person. Any baggage in excess of airline limitations may be subject to substantial freight charges by the airline. These charges are the entire responsibility of the traveler. (Please be advised that some domestic airlines categorically refuse excess baggage. Also, payment of excess baggage charges on domestic flights within India and Nepal may not guarantee that the baggage is transported.)
Every piece of registered baggage should be locked and contain identification inside (as well as outside) stating your home address and phone number. In addition, do not pack valuable items (such as your camera and jewelry) in registered baggage. We strongly recommend the purchase of adequate baggage insurance by each traveler. Liquids, Canned foods, knives, scissors, or other sharp objects that may be considered potentially dangerous should not be part of your hand luggage.
Health & Safety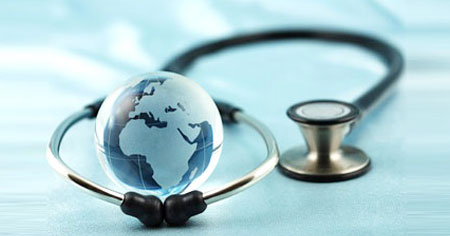 There are no compulsory vaccinations for travelling to India, although it is strongly recommended that you protect yourself during travelling against the following: Tetanus, Typhoid, Hepatitis A, Cholera and Malaria. We advise you to consult your doctor or the British Airways Travel Clinics, allowing at least 4 weeks before the date of travel for all medical advice. Some areas in our 'Adventure Tours' section may be at high altitudes so please check with our staff before confirming your itinerary. An inoculation against Yellow fever is required if you have visited any infected areas within 5 days prior to your arrival in India.
Pack your personal medications in their original, clearly labelled containers. A signed and dated letter from your physician describing your medical conditions and medications, including generic names, is very useful. If carrying syringes or needles, be sure to have a physician's letter documenting their medical necessity. If you have a heart condition, bring a copy of your ECG taken just prior to travelling.
If you take any regular medication, bring double your ordinary needs in case of loss or theft. You'll be able to buy many medications over the counter in India without a doctor's prescription, but it can be difficult to find some of the newer drugs, particularly the latest antidepressant drugs, blood pressure medications and contraceptive pills. However, quality medical treatment facilities and medicine required to follow any line of treatment are available in abundance and at a very competitive prices. The services of Medical Practitioner on the panel of the Hotel can always be called to attend any emergency.
Dining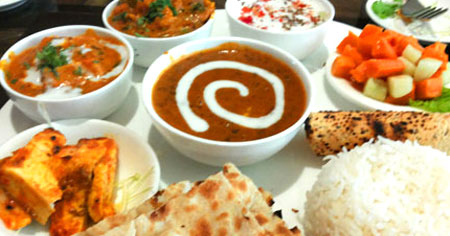 Avoid eating spicy foods when you first arrive in India, however tempting. Allow your system at least a day or two to get used to them, introducing one Indian dish with each meal for the first couple of days. After that it is best to stick with cooked foods, and remember to peel fruit before eating it. The best drinks to enjoy with your meals or to quench your thirst are the bottled mineral waters, other bottled drinks, coffee and tea. Indian beer is very good, along with Indian gin and vodka. The whiskey needs an acquired taste, and the imported scotch whiskey is a trifle expensive as is the wine.
Food & Drink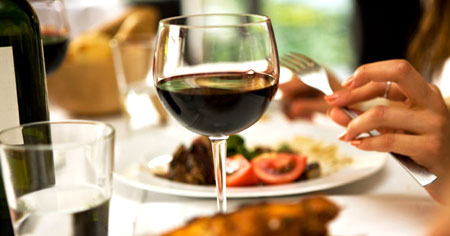 In any holiday tour to India lunch and dinner is not included (unless clearly specified) please budget for approximately $35/£20 per person for an evening meal without alcohol. You will in general find meals very good value for money with a broad choice of cuisine in most hotels throughout your tour (Western and Asian). In remote and outlying areas of India you will find mainly local cuisine. It is suggested that at these times you order vegetarian food, as it tends to reduce the risk of upset stomachs!
Avoid drinking tap water at all costs!! The jugs of water supplied in hotel rooms is purified, but not guaranteed to be safe. Mineral water is very cheap and a far safer option for drinking and even cleaning your teeth, although do check the seal on the bottle is intact.
Shopping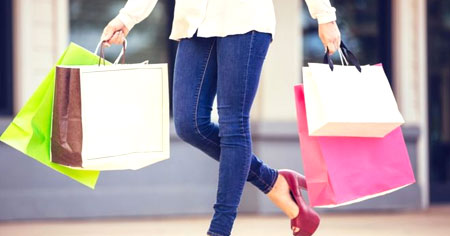 India is a shopper's paradise with the promise of some excellent buys! However, as a measure of precaution, always check on the levels of import duty levied for items that you wish to purchase. Many local shopkeepers may claim that there is no duty levied, but this could be incorrect information. Please try and carry back all the goods that you purchase with you to avoid storage charges. If you are planning major shopping, please seek information and advice from customs authorities before departing on your tour. When shopping for expensive items such as precious stones, carpets etc, the shopkeepers may guarantee the authenticity of the item, but expert knowledge is essential to ascertain their true value.
For general shopping we recommend the Government Emporiums, and the shops in the hotels where quality and price are a little more reliable. You will find a huge choice of goods, from fashion bags and shoes, to Indian silks and handicrafts. Do not forget that any item that is more than 100 years old is banned from export out of the country, as is ivory, crocodile skin and other wildlife products. We pride ourselves on the quality of our sightseeing guides. However, if at any time you feel pressured by the guides to purchase any goods, we would be grateful if you would bring it to the attention of our local representatives. Please note that bargaining is common in India at most of the establishments except at the Government Emporiums where prices are generally fixed.
Photography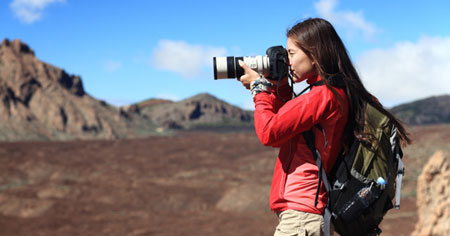 India is a kaleidoscope of colour just waiting to be photographed, so wherever you travel be sure to carry your camera and an ample supply of colour film. Popular brands and speeds of film, especially the common 35mm format are widely available and not expensive.
With the exception of inside the Taj Mahal, the airports, and other restricted areas, you may photograph to your heart's content although many popular sites will levy an additional charge for the use of your camera, or video camera which may cost a little more. Before you travel to India, please notify us if you plan to bring a tripod apparatus with you to India as there are approvals required in advance of travel.
Money & Costs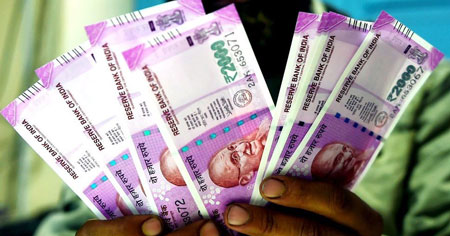 There are no restrictions on the amount of foreign currency or travellers cheques you may bring into India, provided a declaration is made in the currency declaration form given to arriving passengers. However, cash, bank notes and traveler cheques up to US $10,000 or equivalent need not be declared at the time of entry. For safety and convenience we would advise that you take the majority of your money in travellers cheques. It is advisable to change your money through authorized banks and hotels. Hotels are probably the most convenient option, as their rates are usually only a little poorer than the banks. Always keep your receipts, as you will need them at the end of your tour if you wish to convert your rupees back to your own currency. Remember, you must present your passport whenever you change currency or travellers cheques. Commission for foreign exchange is becoming increasingly rare; if it is charged, the fee is nominal.
Modern 24-hour ATMs are found in most large towns and cities, though the ATM may not be in the same place as the bank branch. The most commonly accepted cards are Visa, MasterCard, Cirrus, Maestro and Plus. Banks in India that reliably accept foreign cards include Citibank, HDFC, ICICI, UTI, HSBC, the Punjab National Bank and the State Bank of India. Away from major towns, always carry cash or travellers cheques as backup. These ATMs will give you money in Rupees only.
To get cash in Dollars, you will have to go to American Express in Delhi or Mumbai only. The local staff will help.
The units of Indian currency are the rupee and the paise. There are 100 paise in the rupee. Paper money comes in the denominations of 5, 10, 20, 50, 100, 500 and 1000 rupees and coins are available in 50 paise and in rupee coins of 1, 2 and 5. All major credit cards are accepted in most hotels and restaurants and government shops, as are travellers' cheques in US dollars, Pound Sterling or Euros.
On the financial front, India pleases all pockets but costs vary considerably nationwide. Be prepared to pay more in the larger cities such as Mumbai (Bombay), Delhi, Kolkata (Calcutta), Chennai (Madras) or Bengaluru (Bangalore) as well as at popular tourist destinations during peak season. In relation to sightseeing, foreigners are often charged more than Indian citizens for entry into tourist sites (admission prices for foreigners are sometimes given in US dollars, payable in the rupee equivalent), and there may also be additional charges for still/video cameras.
Electricity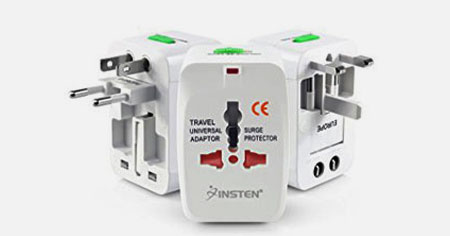 The electrical current in India is 220 volts, 50 cycles alternating current (AC). There are two types of wall outlets in India: large, three-pronged ones used for large appliances such as refrigerators and air-conditioners, and smaller ones that take plugs with two round prongs, like those used in continental Europe. European round pin plugs will go into the sockets, but as the pins on Indian plugs are somewhat thicker, the fit is loose and a connection not always guaranteed.
Consider making a small investment in a universal adapter, which has several types of plugs in one lightweight, compact unit. Most laptops and mobile phone chargers are dual voltage (i.e., they operate equally well on 110 and 220 volts), so they require only an adapter. These days the same is true of small appliances such as hair dryers. Always check labels and manufacturer instructions to be sure. Don't use 110-volt outlets marked "for shavers only" for high-wattage appliances such as hair-dryers.
Internet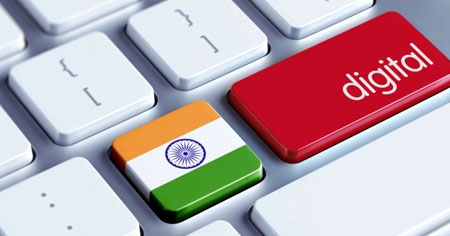 Internet can be accessed by using your laptop with the help of Wi-Fi i.e. seamless connection in the Hotel room itself or by visiting Internet cafes in the vicinity of the Hotel. Charges for using internet in cafes are based on hourly basis and quite reasonable.
Disclaimer
The above information is correct to the best of our knowledge and belief. It is current at the time of publication. We regret we cannot accept any responsibility for any changes on advice or information given. The advice given is a genuine effort on our part to make your stay as pleasant as possible.